It all started when I saw this
post on the mother huddle
about how to watermark your photos. The post was very helpful and it introduced me to PicMonkey.
PicMonkey
is a photo editing site similar to Picnik, there are all sorts of ways to edit your photos, add text and other nifty things. I just got a fancy DSLR camera this past Christmas and I love it. I love taking pretty pictures, but I do not have the finances or the patience to justify adding Photoshop to my life right now. So this site is perfect for me!
It is amazing! It is completely FREE, easy to use and you don't even have to fill out an annoying registration form. You may have noticed that I've made a few changes to the appearance of my blog. I made a new header and blog button with
PicMonkey
in about an hour, with no tears or gnashing of teeth.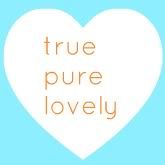 To create my blog button I used
this great tutorial
from
Ellison Lane Quilts.
For my header I took the basic ideas from that tutorial and modified them for my header. If you would like to make a header using a photo
this tutorial
from
Violet Posy
is very helpful.
I decided that I didn't want to use any photos this time around. Here's how I created my new blog header using PicMonkey:
1. I cropped one of the Picmonkey provided photos into a long skinny rectangle. (any picture will do since it will be covered in the end, or you could upload a blank image)
2. I resized the image to 1200 by 250 pixels. This is the size I wanted for my blog, yours may be different.
3. In the overlay tab (the heart, quote bubble and star thingy) I created a rectangle that completely covered the original picture and then chose the color I wanted for the background of my header.
4. Get creative and design the rest of your header. There are a ton of cute fonts and other fun stuff!
5. When you are finished click save at the bottom of the screen and save it to your computer.
Ta-da! All done!

Let me know if you have any questions. This may not be the most official way to make a blog header but it worked for me! I hope this is helpful.